So...I am still on my journey...you know...the journey to begin to get healthy. My husband has jumped on the bandwagon with me. Sad to say...I really need his support. I was having a hard time doing it on my own. He is only doing it to win a competition at work...and I decided I had better get in on the healthy eating and exercise too so we can do it together. I have been eating much cleaner for a few weeks now. Eating healthier snacks and NOT baking. Not because I can not find healthy things to bake...but because I have no self restraint. I know my limits.
So Jen @
Prior Fat Girl
did the cutest post with her having a healthy snack. Well I had some Clementine's Tuesday for snack and thought about her post. I took some pictures with my healthy snack...it was fun. Some of them were really lame...like the one where I'm holding up the peace sign. I deleted those. My pics arent as witty and fun as hers. The point is...we are making good choices and not going over board with the things that arent the best choice. Visit Jen's blog! She is doing it big!
My husband built this for his mom. We are doing one for my parents probably mid summer. I love the red and black case!
Lastly. Spring. Its coming. I need some new clothes.
I would wear this every day.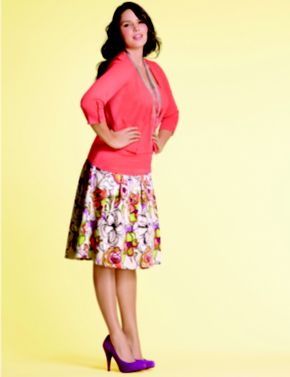 I'd wear this skirt with a baby tee and flat gold sandals or a color thats not in the skirt.
Id also add iridescent sequins to the skirt to give it some more POP.
This dress is from Jessica London. I love it...especially the material. I would probably belt this....I wouldn't wear these boots either. Nashville is a sauna in the Summer. We are experiencing spring now...but it wont last long. We really only have three and a half seasons here!
I have never shopped at
Jen's Fashion Plus
but I would love both of these dresses. Her graphic tee's are only 13 bucks!
I'm all about dresses in the summer since I don't really wear shorts.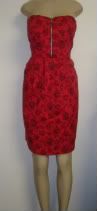 I would def wear the red one with a cardigan and turquoise blue flats. You all should go over and check her out...she has some cute dresses.
Im sorry this post was super lengthy. I had a lot to share today! Two fingers and a kiss!