So my interview is done.
What did I wear you ask?
Something I already own.
Why you ask?
My husband made the suggestion. He said that I have plenty of nice things in my closet already and no matter what I choose I will look pretty. So he helped me figure out what I would wear. Lane Bryant for the win...this time around. I wore this exact blazer and matching pants. And a kelly green shell.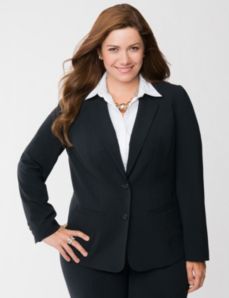 Though I did not purchase new apparel for my interview I did spring for some new pumps. My old black pumps looked wrecked...so I tossed them and purchased these lovelies.
These shoes are really comfortable. Target has them in Leopard and Nude as well. I might have to spring for another pair!
Until next time...keep it classy.